Rooftop Module Package
Simple Utility Connections—The line of packaged units are designed to matchup directly with select competitor electrical, control,solar and gas connections.
Advanced Control Features—Smart Equipment provides features such as an site LCD display and smart control via popular tablet.

Rigid, Sturdy Construction—The unit is built with embossed top panels to prevent sagging and excess vibration found in similar rooftops without panel embossments.
4" Air Filters—A majority of light commercial packaged units and split system AHU's are designed to accommodate 4" air filters with easy field conversion from one size to the other.
Powderpaint Cabinet—Powder coat paint meets 1,000-hour salt-spray requirements providing an excellent paint finish that's long lasting.
Low Leak Economizers—Standard economizers will meet low leak requirements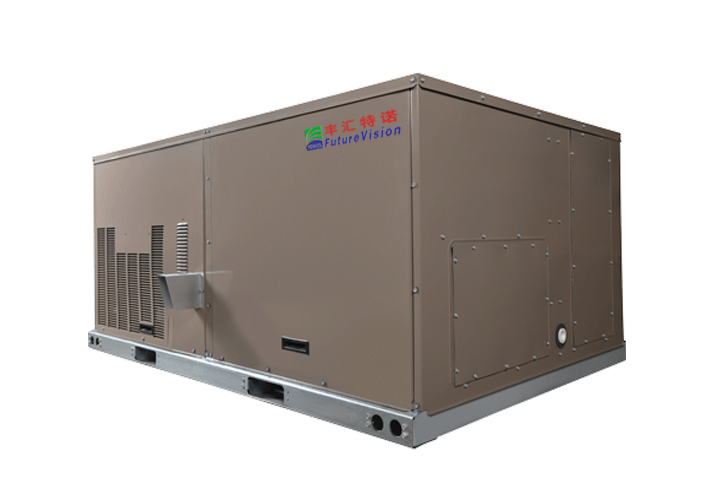 Full Line of Factory assembled—All components were assembled under one roof.